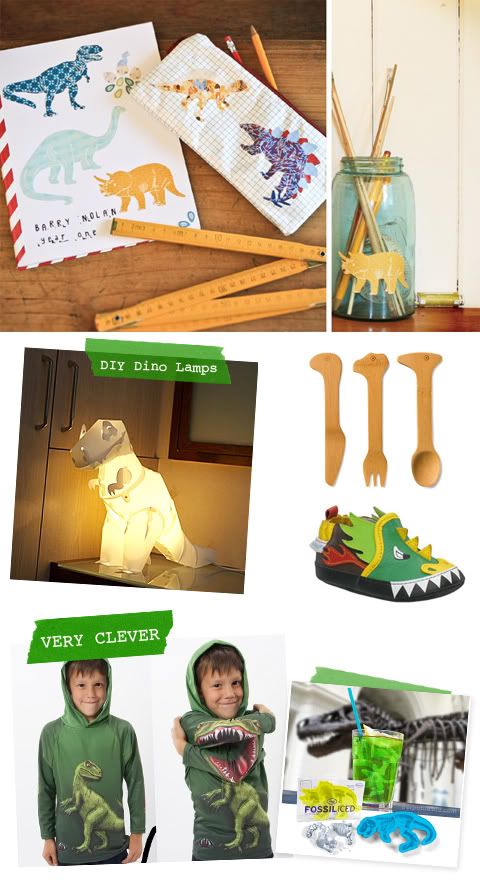 It is time for another theme. This week it is dinosaurs. Sure they are extinct but not in kids minds, dinosaurs are a good alternative to trucks, cars and construction theme for the bedroom or party - it is a very fitting theme for boys. Think green & blue which are easy colour palettes to work with for decorating encourage play and discovery.
Good luck trying to pronounce some of the dinosaur names something 'sarus'
The Speckled Freckle
have entire Dinosaur party theme for you next kids birthday. One stop shop from invitations by Amity to balloons to party boxes.
{1} Mini Dinosaur wall decals from MAE {2} DIY Dinosaur Lamps {3} Bamdino Kids Utensils {4} Dinosaur shoes {5} Cool Dinosaur Jumper {6} Fossiliced Dinosaur ice cube trays